Letter from the Chairman
Sven Ombudstvedt
Chairman of the Board of Directors, PhosAgro
"In 2012 we reached several key landmarks, such as the merger of Ammophos and Cherepovetsky Azot to create PhosAgro-Cherepovets, and of course the privatisation of the russian government's stake in our subsidiary Apatit, PhosAgro's source of its primary raw material for phosphate-based fertilizers."
PhosAgro and its shareholders had a very successful year in 2012, despite a challenging market environment for phosphate fertilizer producers. As the Chairman of the Board of Directors and an Independent Director, I would like to review some of the highlights of the year for PhosAgro's shareholders.
First, PhosAgro achieved stable financial results, with revenue for the year increasing 5% to RUB 105.3 billion, an EBITDA margin of 33% and net profit increasing 9% to RUB 24.5 billion. The company's management and employees deserve credit for their hard work in 2012 to achieve these impressive results. We should also recognise the considerable effort over the years leading up to 2012 to achieve greater production and sales flexibility. One of the most tangible examples of this transformation is that between 2008 and 2012 PhosAgro increased the number of downstream products it produces from 9 to 23, and the number of NPK/NPS/ NPKS/PKS grades from 4 to 16. It is precisely this kind of long-term thinking and successful execution that has translated into strong financial results, which in turn has been reflected in our GDR price outperforming our peers' share prices, and DAP prices, throughout 2012. I believe that this confirms that PhosAgro's long-term strategy is delivering meaningful results as we fulfill our commitments.
"The Company's management and employees deserve credit for their hard work in 2012 to achieve stable financial results, with revenue for the year increasing 5% to RUB 105.3 bln, an EBITDA margin of 33% and net profit increasing 9% to rUB 24.5 bln."
Second, I think shareholders have benefitted from the company's success in enhancing long-term value growth. In 2012 we reached several key landmarks, such as the merger of Ammophos and Cherepovetsky Azot to create PhosAgro-Cherepovets, and of course the privatisation of the Russian Government's stake in our subsidiary Apatit, PhosAgro's source of its primary raw material for phosphate-based fertilizers. Apatit's resource base provides the platform for significant future growth as an integrated producer, with PhosAgro aiming to increase its internal consumption of phosphate rock to produce more value-added end products. We also doubled our urea capacity with the launch of a new 500 kt per annum production line. These achievements in 2012 serve as further proof of the ability of PhosAgro's management to deliver on the strategy endorsed by the Board.
The third area I would like to highlight is dividends: PhosAgro's 2012 dividends, including the recommended year end payment, amounted to USD $0.88 per GDR, setting us apart from nearly every global peer and giving shareholders an estimated 2012 dividend yield of over 7% (based on an average GDR price for 2012 of USD 11.65). This is worth underscoring for several reasons — it demonstrates how we have consistently over-delivered on the commitments made to shareholders during the IPO, paying out 49% of profit attributable to shareholders since going public. In addition, PhosAgro's strong financial position and robust cash flows mean that we have been able to pay out dividends while continuing to execute on our capital expenditure programme and other strategic initiatives aimed at creating value.
Finally, I want to underscore PhosAgro's strong commitment to corporate governance. As one of the three independent non- executive directors on the Board of Directors, I have seen first-hand how the company has worked to refine its corporate governance, transparency and disclosure processes since the IPO in 2011. This has included creating new governance structures (the introduction of a Management Board) and enhanced policies (for example, revised insider information regulations) as well as maintaining a regular and active dialogue with the market. Management has made tremendous efforts to communicate with investors, having conducted 10 non-deal roadshows, 8 conference calls and participated in 20 conferences in 2012, as well as hosting the Company's first-ever Capital Markets Day in early 2013. I can assure you that management treats these interactions as a dialogue: the Board has discussed ways of addressing a number of issues raised by investors during these meetings, including boosting the liquidity of our shares and improving disclosure practices.
Looking forward, I believe strongly in our ability to deliver on our strategy to increase value in the medium and long term. We operate in an industry driven by strong fundamentals, but still subject to the cycles that any commodity-based business faces. We have already built strong operations that delivered solid results in a challenging year, and we have a clear, achievable strategy aimed at sustainable value growth for our shareholders over the years to come.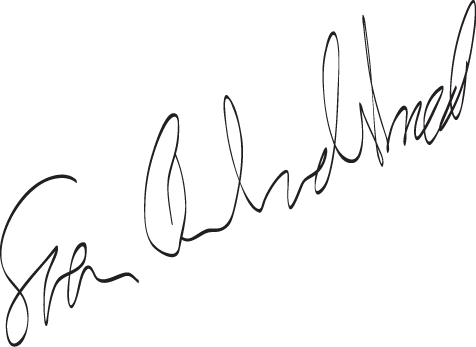 Sven Ombudstvedt
Chairman of the Board of Directors, PhosAgro
top